My bio
Born in the beautiful landscape of the north of France, I grew up closed to the nature, with lot of animals, in the famous village of Bois-Grenier.

Attracted by water and boards sports since my childhood, I began windsurfing during the summer in Brittany.
Then in the lake "Des Prés du Hem", near Lille, training on Wednesdays, competing on Sundays, until I discovered surfing, skateboarding, snowboarding, biking…
Living far away from the sea, I have time to dream, reading windsurfing and surfing magazines about exotic destinations and perfect waves.
A'level diploma and driver's license in my pocket, I finally get closer to the sea, studying business and spending summers in Morocco, Spain, and Portugal.
As a student in Dunkirk, I saw the first Kitesurf World Cup and it was a real "Love at first sight" . I felt in love with kitesurfing.
I found a job at night, in a theater to pay my first equipment.
The feeling of flying, of freedom,a 3D sports, it's a mix of surfing, snowboarding, wake boarding, flying… since the beginning I'm totally addicted.
In 2002, I finished 5th at the first French Championships and 9 th on the World Cup.
During my fourth year in business school, I had to do an internship; my goal was mainly to learn English. I went to the Gorges, Oregon, USA, where many kitesurfing companies were present, and where the wind blows every day.
In the mornings, I worked for a company named Slingshot and in the afternoons, I kited with the best guys.
Three months later, I joined the international North kiteboarding team.
Trips are followed by others trips, shooting in Hawaii, Tahiti… Competitions at every corner of the world, 3 months training every winter in Hawaii, summers in Cabarete, autumns in Brazil, I finish 1st ex at the 2003 World Cup in Cap d'Agde, 5 th at 2005 PKRA World Cup Venezuela, 5 th at PKRA World Cup Canaries and Belgium in 2004, 3th in the international air challenge in Leucate in 2006. I became 1 st at the Best Tricks in Leucate in 2005, and 3d KPWT World Cup Sables d'Olonnes in 2004.
Dreamer of far away destinations, big waves, sharing with different peoples, different cultures… I quickly start to organize some trips to unexplored places, Senegal, Sri Lanka, Easter Island, Indonesia, Tasmania, Rodriguez, Tahiti, Morocco, Ireland, Hawaii, Brazil, Venezuela, Dominican Rep, Mozambique, South Africa, New Caledonia, Latvia, New Zealand, USA, Mauritius, Japan, Canada, Canarias, Europe, Madagascar, Iceland, Mexico, Madeira, …
More than 150 pages published in magazines every year, such as VSD, New Look, Men's Health, Fit for Fun and specialized magazines in the world.
In 2003, I joined the Oxbow Team, another dream which comes true. I went to Sénégal, Sri Lanka, Hawaii, Brazil, Dominican republic…
In 2004, I went to Easter Island, one of my favorite travel, then Tahiti, Hawaii, Indonesia, Brazil, Venezuela..
In 2005, Oxbow integrated me in an exceptional project, the Last Frontiers Explorers
(LFX), searching for waves in the Tuamotus, with 4 others surfers on the Team (Prisca Amaru, Manoa Drollet, Malik Joyeux and Duane Desoto). Two weeks on a boat, surfing, kitesurfing, fishing, and discovering islands.
I also travel to Tasmania, Australia, Hawaii, Rodriguez island, South Africa, Mozambique, Brazil, Dominican republic…
The only word Paradise….

In 2006 lot of dream came true, like being the first to ride the most powerful wave in the world "Teahupoo".
We produce a movie, with the photographer Franck Socha, in Rodriguez, and it was on TV 26 times, i also discover some new place like Japan, Latvia, New Caledonia…
I had 8 covers and more than 100 pages.
I've been elected rider of the year 2006 by the magazine Désilusion.
In 2007, I continue with my bag: Tahiti, Hawaii, Australia, Japan, East coast of the United States, Latvia, Greece, Maurice…
Oxbow integrate me in the Icon TEAM, 6 riders headlights of the brand like Laird Hamilton, Jason Polakow..and to conclude the year I finish in Chile, one of the best spots in the world, for the wave world championships.
In 2008, all starts with a super trip in Guadeloupe, then Cabo Verde, Canarias, Reunion Island, Indonesia just perfect condition.
The ultimate dream was to go to Bahamas with the TV show Ushuaia Nature (the French national geographic) and share 2 weeks on boat, plane, with shark, dolphin and do some incredible image.
North Kiteboarding, launch my pro model : the Bullet jérémie Eloy pro model, a surfboard with 4 fins.
In October, i finished 5th in the world wave championships in Chile with my pro model.
In 2009 the year begins with a session on the famous French spot "l'ile aux vaches" one of the largest waves than we can find in France.
As a Godfather of Surfrider Foundation, I take part of the organization of the "Oceans Initiatives" in Dunkirk, 150 persons came to clean the beach and take kite and stand up paddle lesson.
Trips unforgettable of course, Mexico, with gun shootings and the swine flue, Madagascar on an incredible spot, Mozambique we produce a documentary carried out with the group of music Positivo…more than 100 pages all around the world
Strong moment in 2009, the shooting of Ushuaia the most famous French TV show for TF1 in Iceland, on the Vatnajokull glacier and in the Vestman islands, in company of Nicolas Hulot and all the TV team will be on TV in January 2010.
I was also invited by Nicolas Hulot on the French Tv Show " Vivement Dimanche" hosted by Michel Drucker, i sat on the famous red sofa and talk about kiteboarding.
2010 start with a trip in Madeira, Nice wave and incredible landscape to get all the story clic here
Then i went to South Africa, Firstly for the French TV show Ushuaia, and then to shoot the DVD North Kiteboarding in Cape Town.
End of February, During the storm "Xynthia" i went to Brittany in Quiberon, and rode a spot that i always want to try with my kite.


In April, i went to Dunkirk for the beach cleaning with Surfrider Fondation, we organized it for kids, and then teach them kitesurfing, stand up paddling, surfing…
July and August i went to Indonesia with cameraman and Photographer, 3 weeks, on a small Island (it took us 4 days to arrive), then 2 weeks on a traditional wood boat, cruising around inhabited island, and 1 month on one of the best kiteboarding spot.
Then i went to Hawaii, to shoot my first web episode of Make my day, a movie with lifestyle and kitesurfing in HD. I organize a game on a special web page, with North Kiteboarding and julbo prices clic here

Ushuaia nature the French TV show was on tv December 29th, 5 million people watch it. For the show they need big air, so you will see some good old style move.

Back to France, it was snowing everywhere, and i realize one of my dream, snowkiting under the Eiffel Tower.

In 2011 came the second episode of Make my day in Indonesia.

and the third episode Make My Day In Tahiti, riding the famous wave Teahupoo.

I also follow the wave world cup KSP, in Mauritius, Cabo Verde, and Peru, and got 4 cover.
Here is a wrap up of all my 2011 season.

In 2012
I worked on a new episode, wrote a story, filmed and edit the Fourth episode Make my Day in Brittany.

Julbo my sunglasses partner build an awesome project called, "Julbo Swell session": You post your video of one minute and you can win a trip To Tahiti, on a boat for 10 days, with a crew of cameraman, Photographer and me. Check the teaser:

With the success of "make my day episodes" we start: "Wanaii Prod" and we left for a Month to Mauritius to shoot the true story of the world class wave called One Eye.

I then left for Tahiti for the Julbo swell session and to New Zealand with the Wanaii prod crew during 6 weeks to do the last episode of Make my day (online in 2013).
Here is the wrap up of 2012, you will see it's a bit special….

2013 start with 3 parts of make my day in New Zealand:



Then the movie Julbo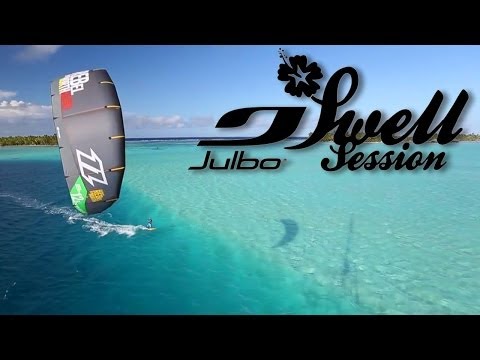 In May we went to Namibia to score one of the best wave, and to shoot this Make my Day.
The movie has been elected best movie of the year 2013 by iksurf mag.
Here is the 2013 wrap up
I enjoy everyday of my life, every travel, contest, people that I met.
I live the life at 100%, live your passion, live your dream, just live and to feel that you live, It's magic.
Thanks to my family, my sponsors, North, Picture Organic Clothing, Julbo, Yourmood, Surfrider Fondation and all the people that supports me.